IntroCast
is a central hub where you can find all "Introductory Podcasts" (
IntroCasts
) featuring spoiler free commentary on each episode of a TV Series in the style of a book club. Many
IntroCasts
feature longtime fans and new viewers joining together to watch and discuss a TV Series episode by episode each week until they finish the entire series.
IntroCasts
typically reveal interesting behind-the-scenes information on the show's production and explain how audiences initially received the program when it originally aired.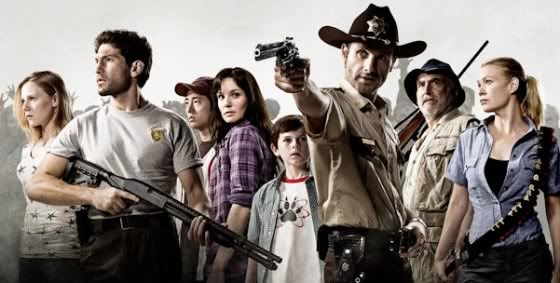 The Walking Dead (2010-Present) is Frank Darabont's Serial Survival Horror-Drama
and the Most Watched Show on Cable and its IntroCast is the Most Popular
The
IntroCast
format tends to favor analysis of serialized TV programs rather than more conventional and formulaic programs that push a virtual "reset button" at the end of each episode. Ongoing analysis and discussion on an
IntroCast
is more rewarding when the featured program has an interconnected story arc, recurring themes, and characters who change and evolve over time. TV shows that maintain the status quo from week to week, with little or no significant change, are generally less apt for study in an
IntroCast
.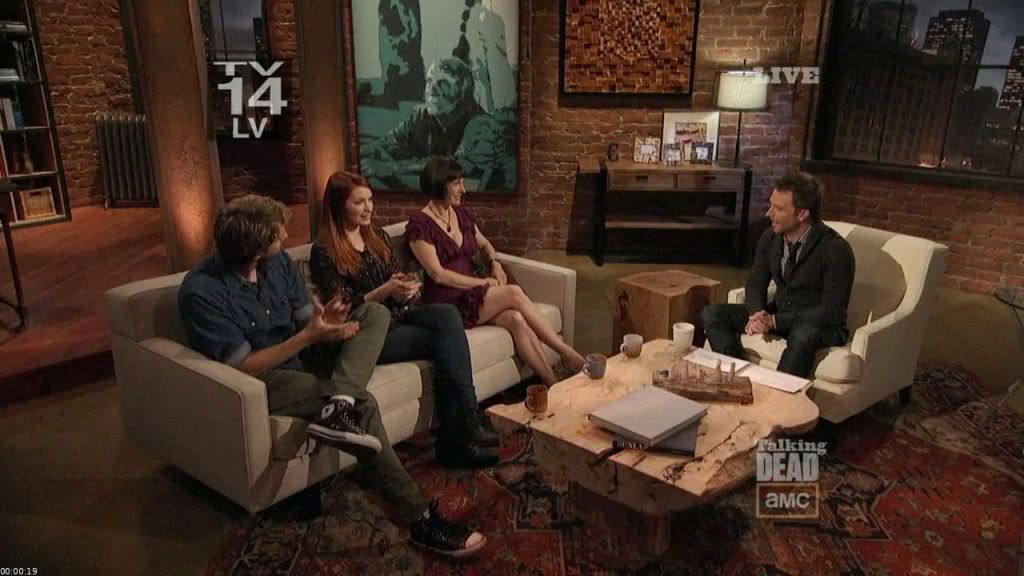 The Talking Dead IntroCast Became Popular Enough that AMC Recruited One
of the Hosts to Run Part of it as a Talk Show with a Live Studio Audience
Pictured: Jon Heder, Felicia Day, Gale Ann Hurd, and Chris Hardwick
IntroCast
participants join together to analyze the story and characters, and then share their opinions with special emphasis placed on the new viewers' reactions. Like a book club, the group helps each other process the narrative, clarify confusing points, and offer insights that can help add a new layer of meaning to the unfolding story. Special Guests often join the hosts to discuss certain episodes, and on occasion, cast and crew members of the original TV Series have been known to drop in for a chat.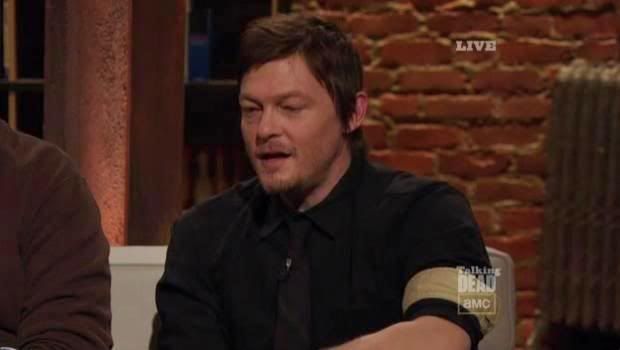 The Walking Dead's Daryl (Norman Reedus) Drops by to Talk About the Show
Podcasting is a young format but is growing in importance in our digital age. We anticipate
IntroCasts
will become increasingly relevant as a glut of movies and TV programs become available for streaming on the internet, particularly on
Netflix
and
Hulu Plus
.
IntroCasts
provide an innovative approach to help classic shows get rediscovered by and stay relevant for modern audiences.
IntroCasts
help us regain a sense of community otherwise missing when we coast through a season or two of a TV show. New fans can also more easily connect with each other through the
IntroCast
's social network pages, submit feedback on the series and podcast for the hosts to read on the show, and otherwise get involved in an ongoing dialogue about the TV Series of interest.
"Why isn't everybody watching this mid-seventies British serial drama when I want to?"
–Someone Contemplating a Viewing of Poldark
(1975-77) Alone on Netflix
If we missed an
IntroCast
in our list below, or if a new one has begun playing on iTunes, then please let us know via
Twitter
,
Facebook
, or in the comment section below. We list the following
IntroCasts
in alphabetical order by title of TV Series.
Website:
POTENTIAL CAST
Hosts: Gabby, Alirio, Kimberley, Stephanie
Feedback E-mail:
PotentialCast@gmail.com
Voice Mail Line: (270) 40-BUFFY
Social Network:
Twitter
,
Facebook Group
Subscribe on iTunes
SIX FEET UNDER
(2001-2005)
Website:
FISHERCAST
Hosts: Des, Moira, Robin
Feedback E-mail: FisherCast1@gmail.com
Voice Mail Line: (541) 2-EMBALM
Social Network:
Twitter
,
Facebook
Subscribe on iTunes
SUPERNATURAL
(2005-PRESENT)
Website:
IDJITCAST
Hosts: Allie, Paul, Monica
Feedback E-mail: IdjitCast@gmail.com
Social Network:
Twitter
,
Facebook
Subscribe on iTunes
TWIN PEAKS
(1990-91)
Website:
THE TWIN PEAKS PODCAST
Hosts: Matt, Mel, Brad, Caitlin
Feedback E-mail: TwinPeaksPodcast@gmail.com
Social Network:
Twitter
,
Facebook Group
Subscribe on iTunes
THE WALKING DEAD
(2010-PRESENT)
Website:
THE TALKING DEAD
Hosts: Chris Hardwick, Jason
Feedback E-mail: TalkingDead@amctv.com
Social Network:
Twitter
,
Facebook
Subscribe on iTunes
THE WEST WING
Website:
THE WEST WING PODCAST
Hosts: Anne, Maggie, Andreas
Feedback E-mail: Feedback@TheWestWingPodcast.com
Voice Mail Line: (917) 300-8239
Social Network:
Twitter
,
Facebook
Subscribe on iTunes